Animals Disguising as People: Calder Influence
41" x 29"
collaged paper on painted canvas
2022






The Redux series has evolved in a new direction: collage. Using a 'background' which comprises of an old painting, I apply torn or cut paper from previous works on top.

There are plain pieces as well for contrast, but I find using old works adds a great deal of vigor and depth. I am trying to let at least some of the base layer work to peek through. So far there is an animal image(s) in each one.

Collage seems to be a gateway to a higher level of abstraction. Several have a feeling of jazz : there's short staccato like strokes and lots of movement.

I'll be continuing in this direction for the near future.









Animals Disguising as People #5: Blues
35" x 47" (framed)
Collage on painted paper
2022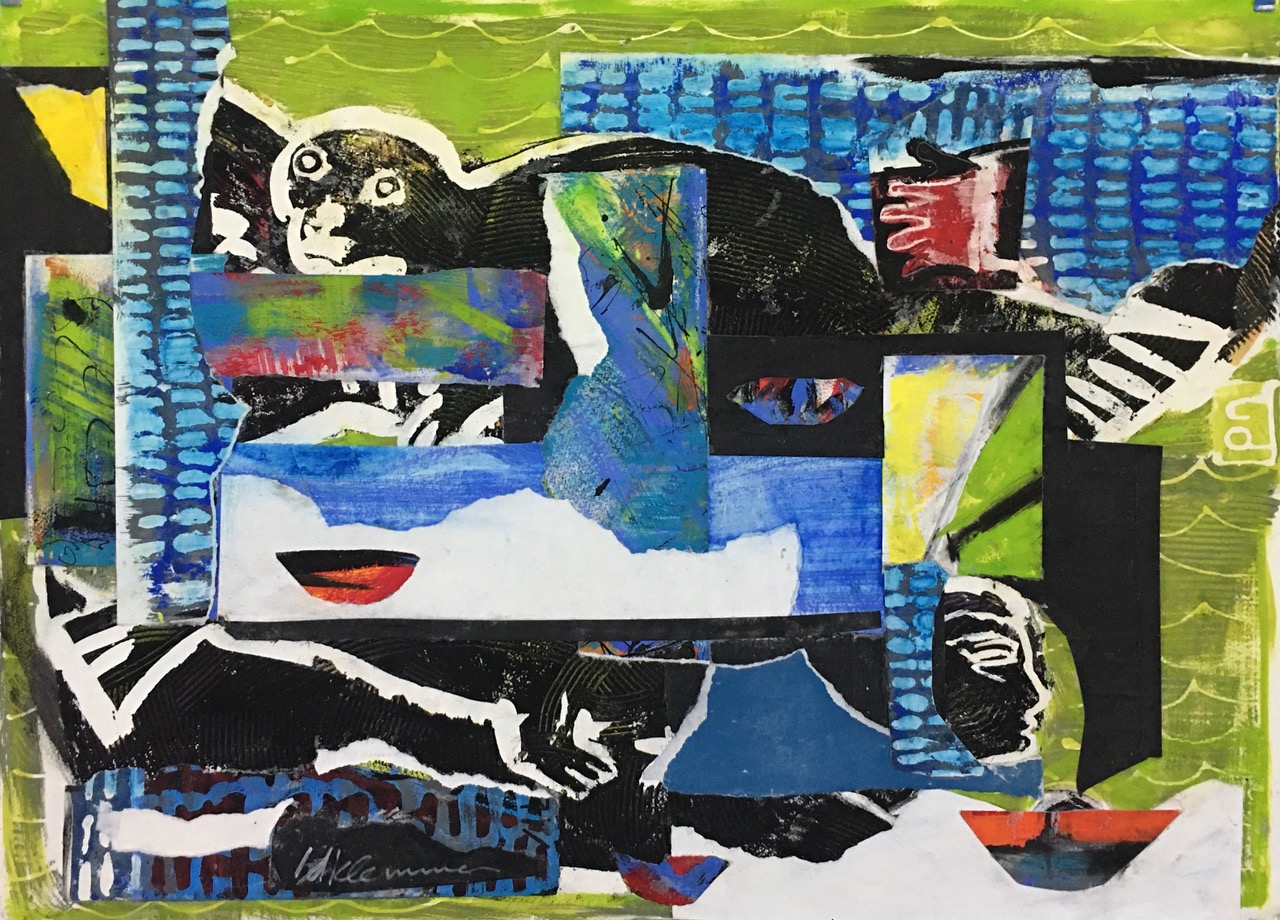 Sedna and Seal
22" x 35"
Collaged paint on paper
2021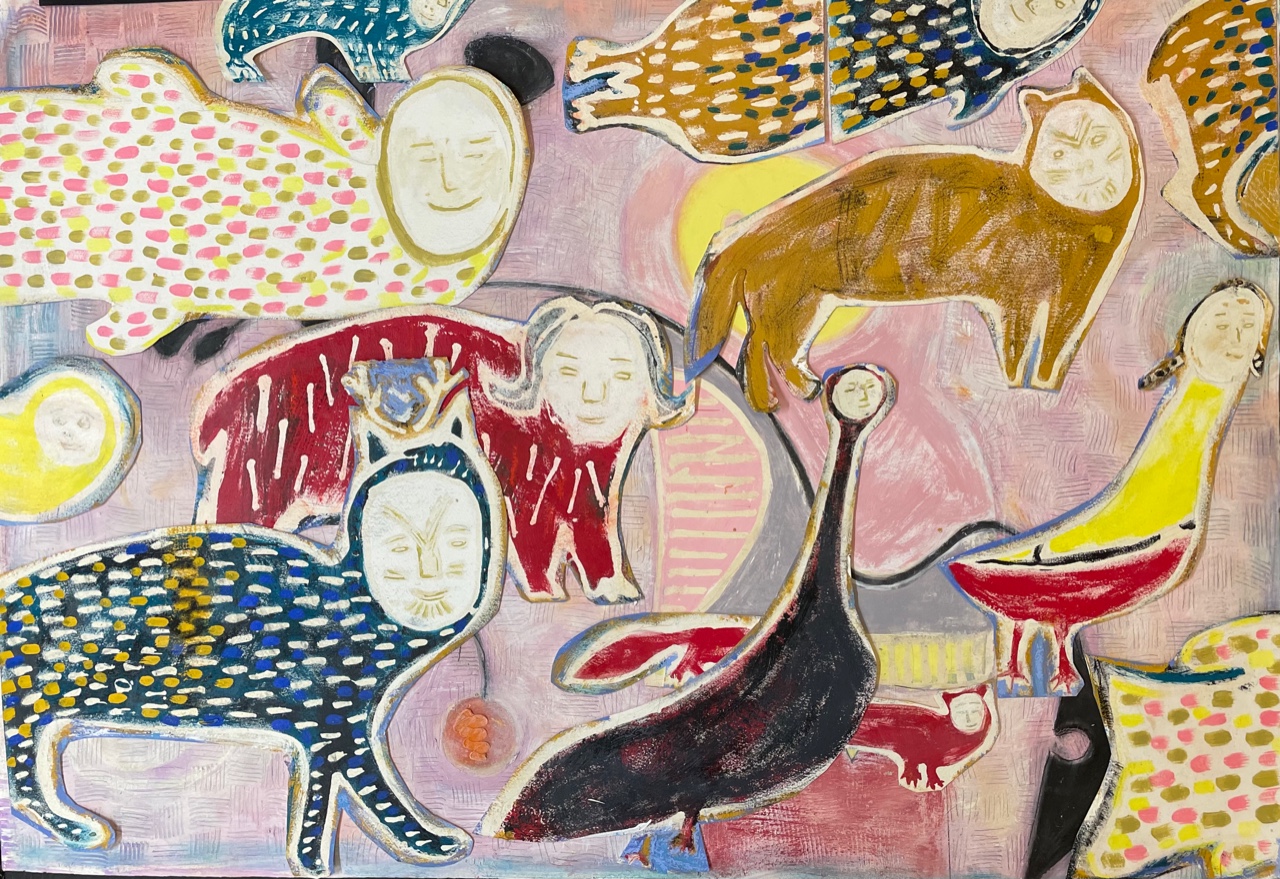 Animals Disguising as People #1
35"x 47" (framed)
collaged paint on paper
2022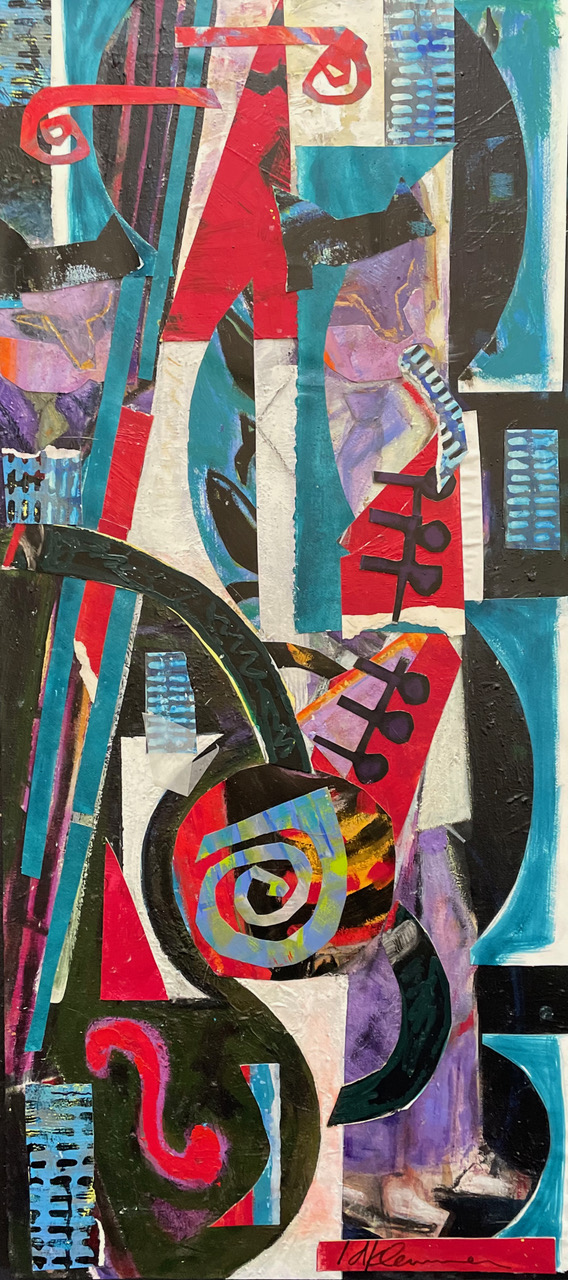 Bloomdido
52" x 24"
Collaged paint and paper on canvas
2021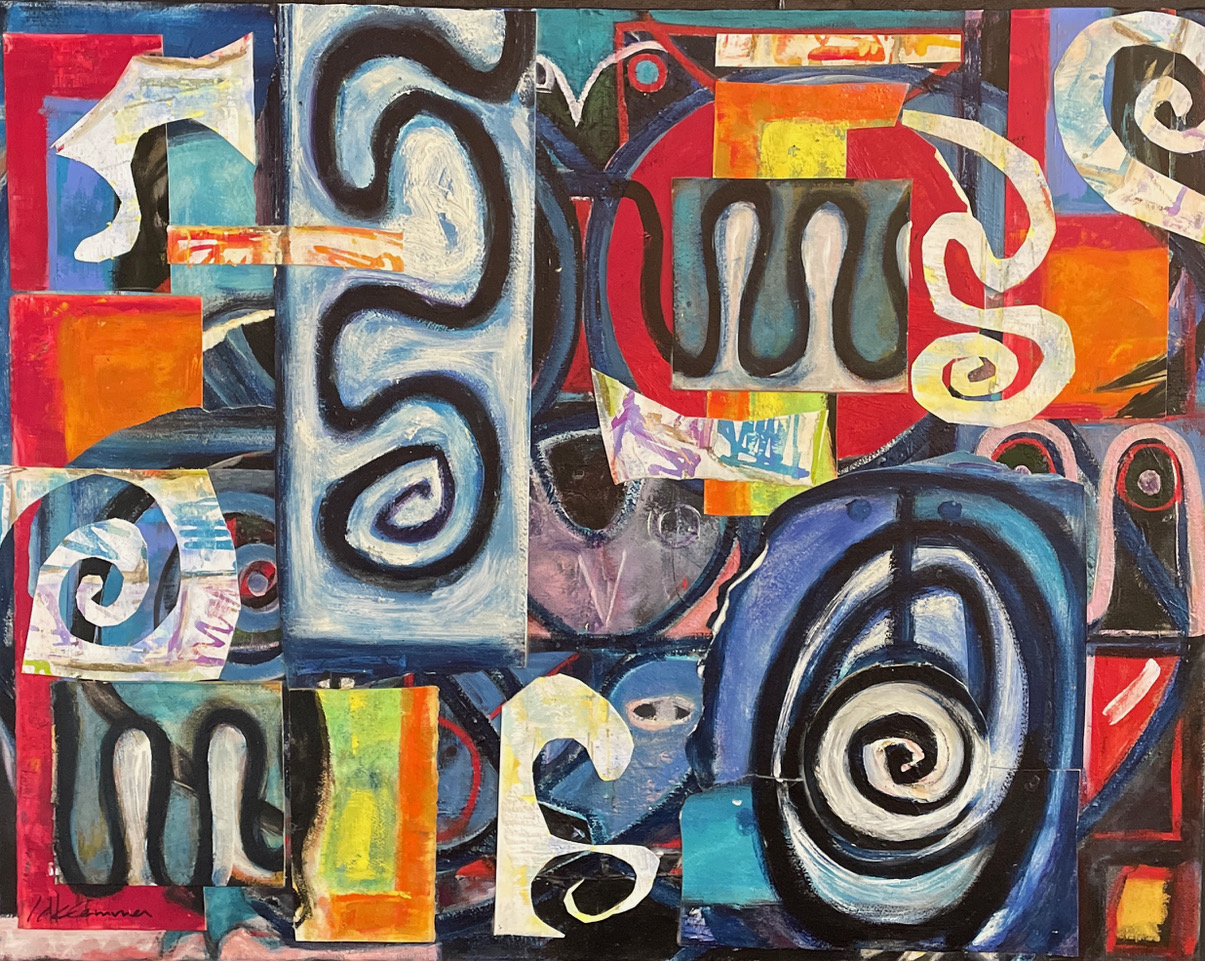 Transformation
30"x38"
Collaged paint and paper on canvas
2021
[framed]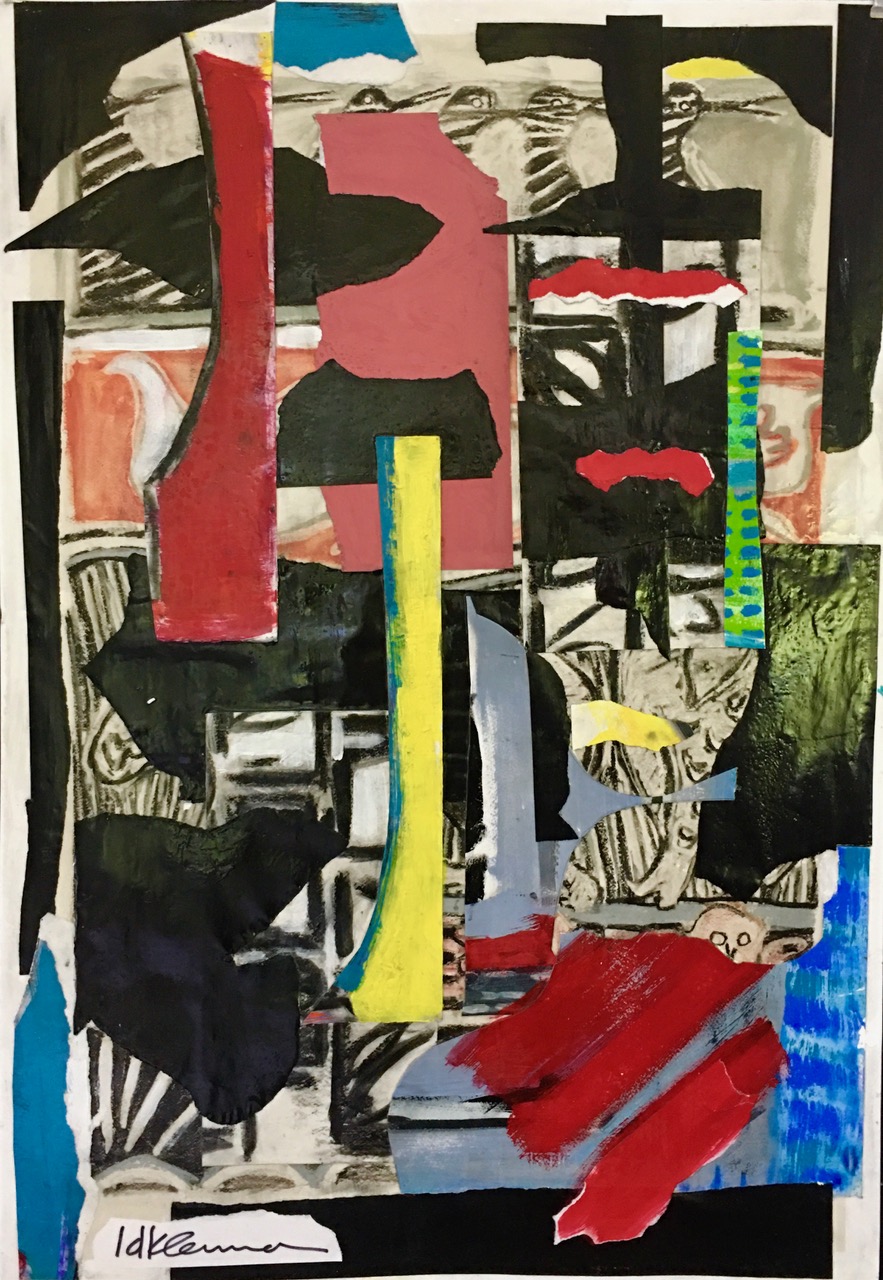 Birds
35" x 24"
Collaged paint on paper
2021
[framed]