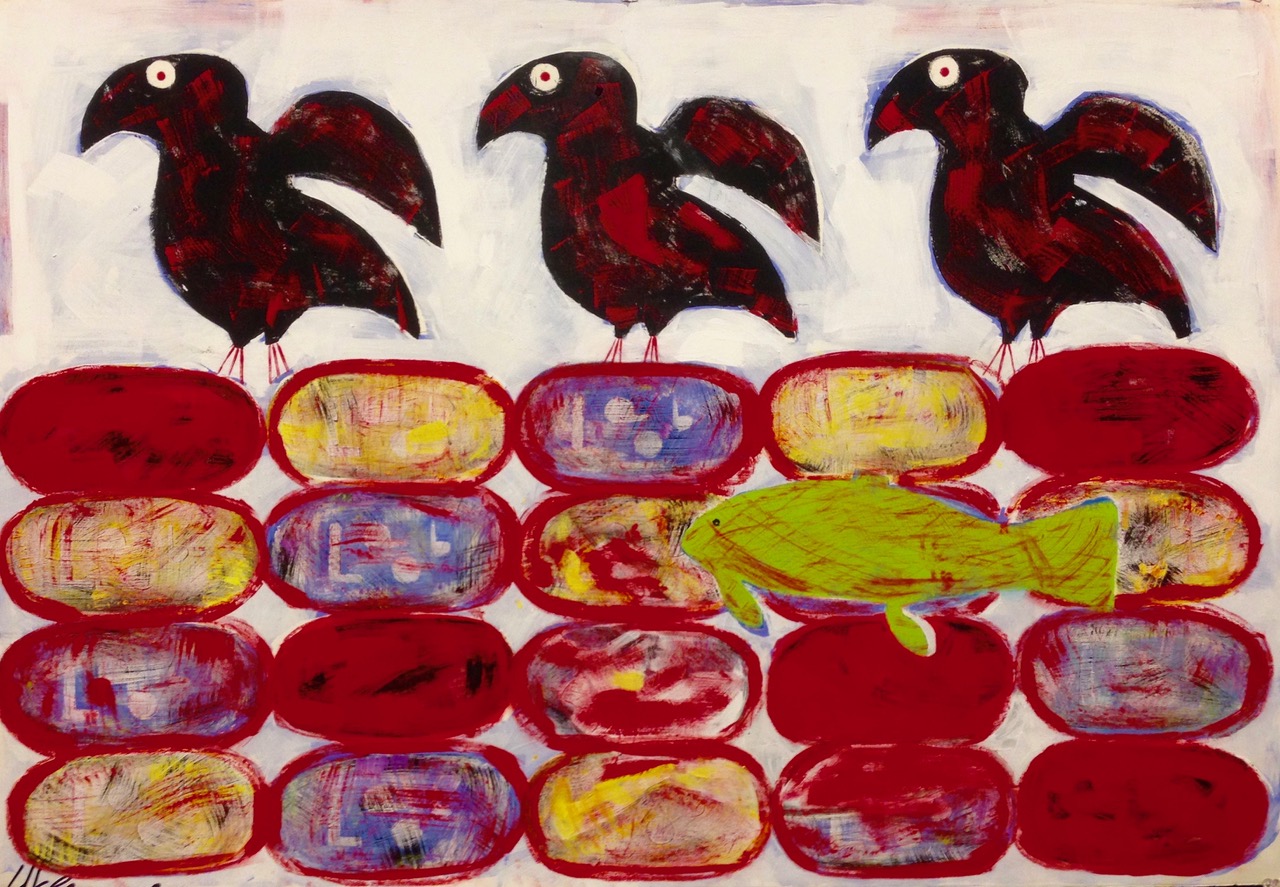 Ravens of the Spirit World/Fish
47" x 35" framed
Pastel, gouache, oil
2016




Inuit art has a spiritual, organic and intrinsically animalistic manner that has resonated with me since making art in college. I love how it captures a childlike quality, the simplicity of form and its essence of the spirit of all things, called inua. Their belief in the liminality between humans and animals has kindled a powerful abundance of imagery in the forms of animals, shamans and the act of transformation.

The series Inuit Influences has been on-going for over 10 years. I reinterpret Inuit art images into contemporary, highly color saturated, textual paintings using a wide variety of mediums on paper. In the last two years I have added influences from some favorite artists such as Calder, Edward Munch and Adolph Gottlieb. I am working towards layering, blending and merging diverse imagery and concepts with a goal of maintaining a certain joie de vivre while pursuing a quest for increased abstraction.






Red Ball
23" x 18" framed
Pastel, gouache on paper
2014
[collection of artist]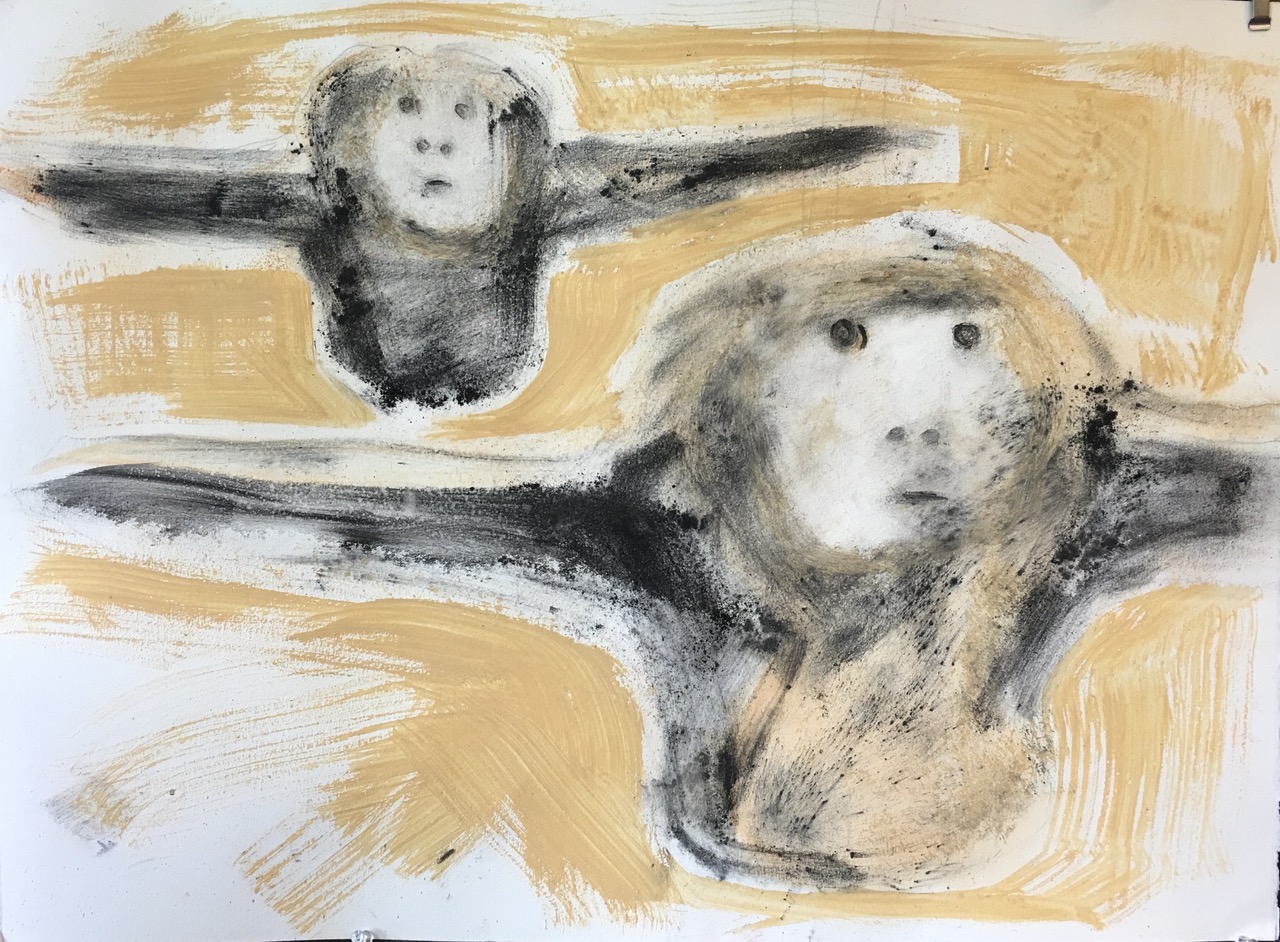 Flying Shamans
26" x 32" framed
Charcoal, gouache on paper
2016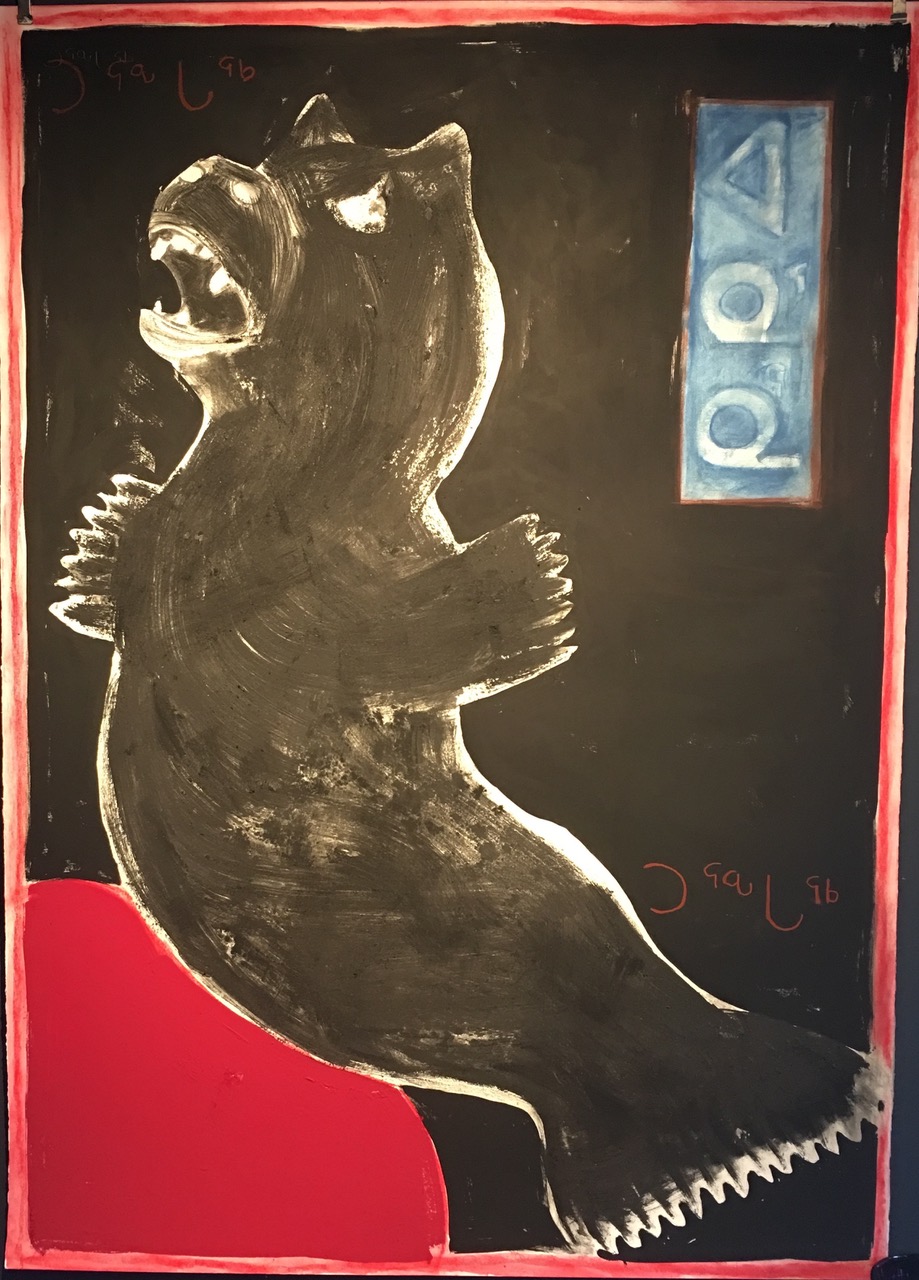 Spirit
47" x 26" framed
Charcoal, gouache on paper
2016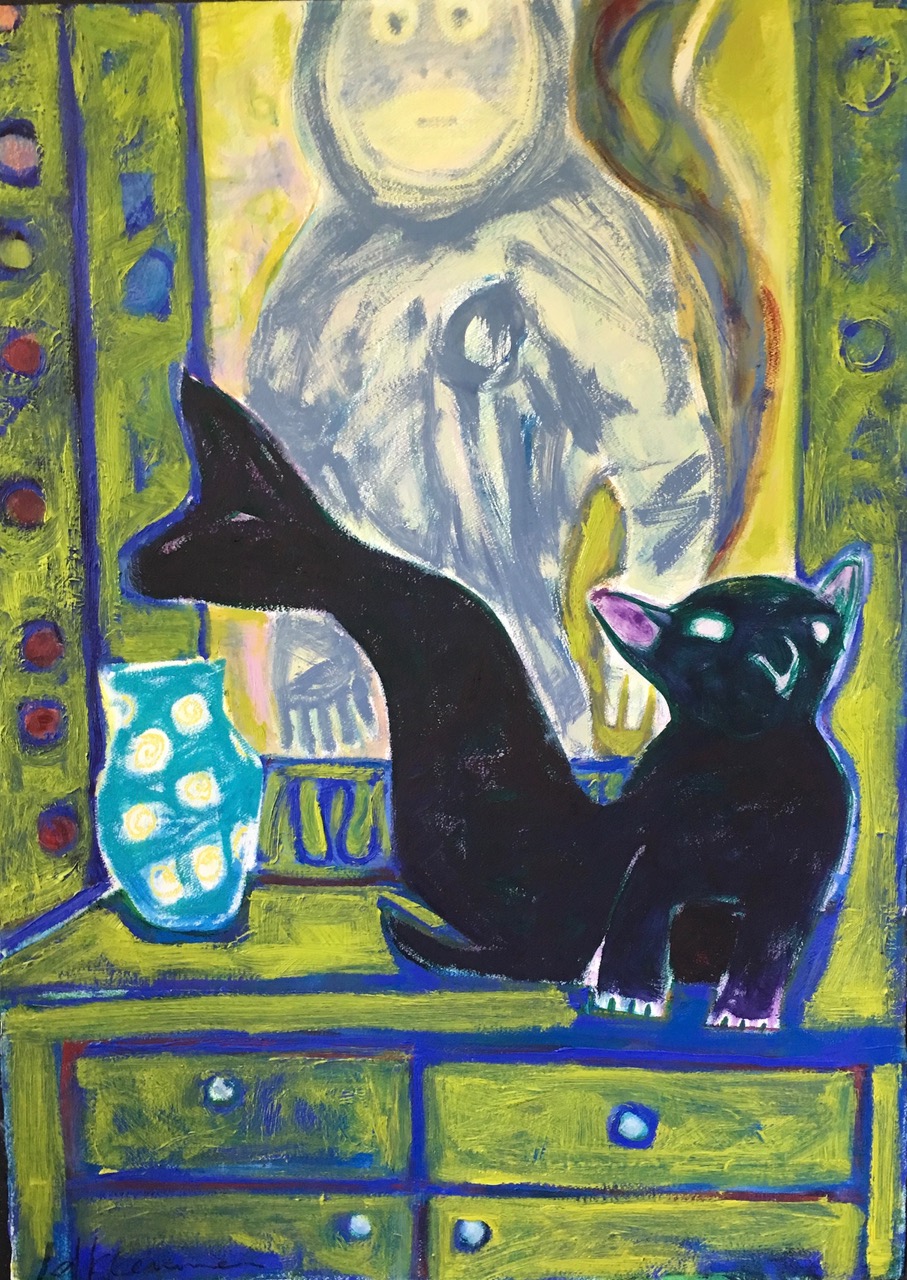 Sea Spirit
47" x 35" framed
Pastel, gouache, oil
2016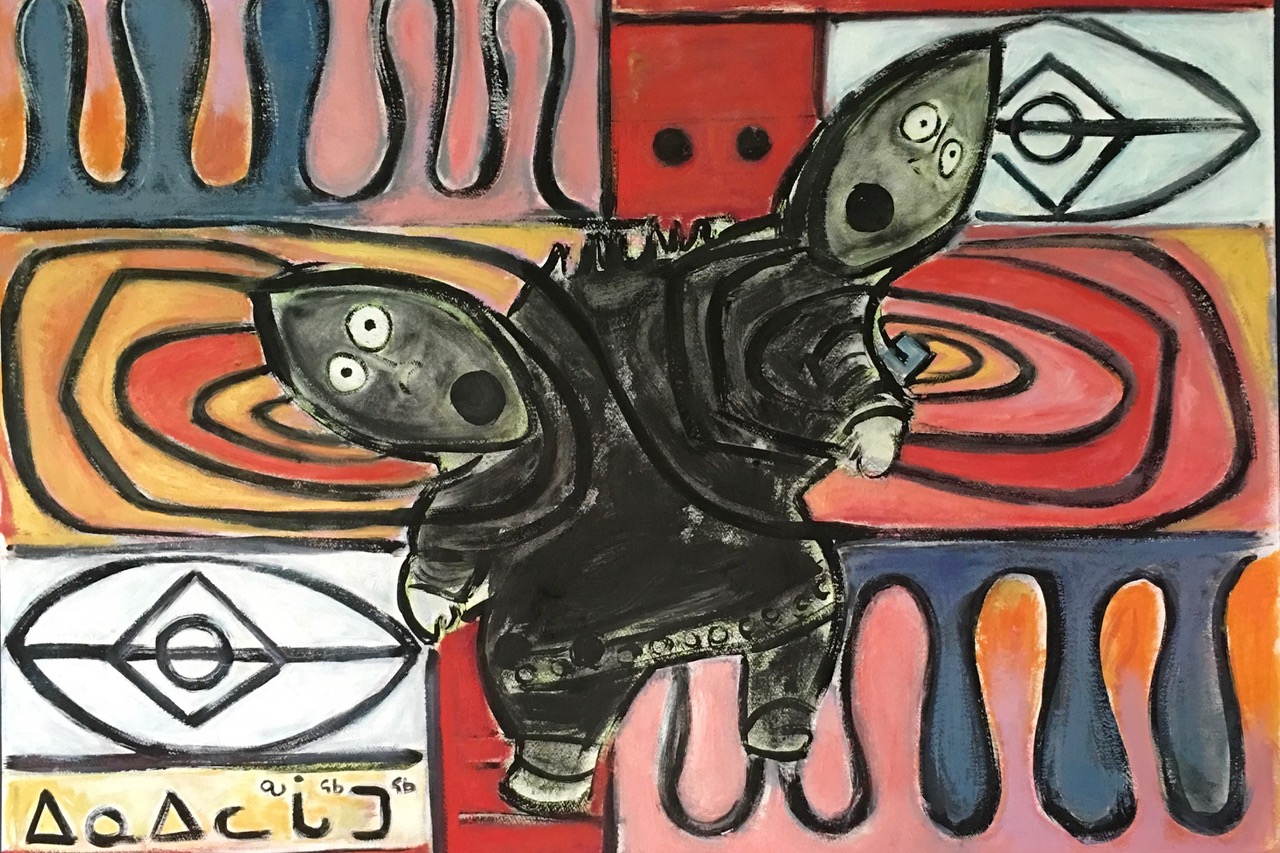 Changing Spirit/Pictograph
35" x 47" framed
Charcoal, gouache on paper
2016





Windy Musk Ox
34" x 24" framed
Charcoal, gouache on paper
2016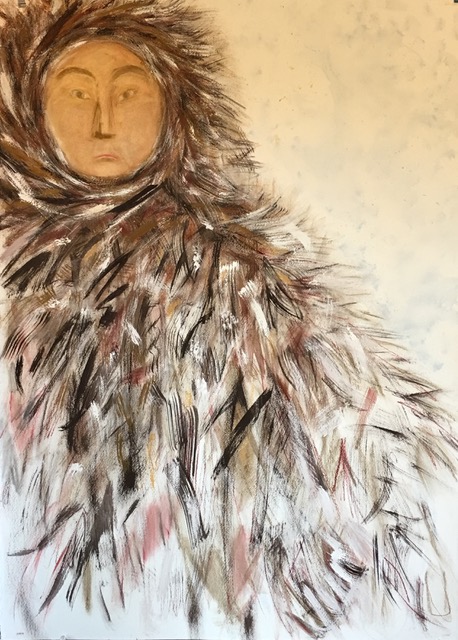 Male Doll
47" x 35" framed
Pastel, gouache on paper
2016





Transformation Totem: Contrasts
54" x 48"
Mixed media on canvas
2018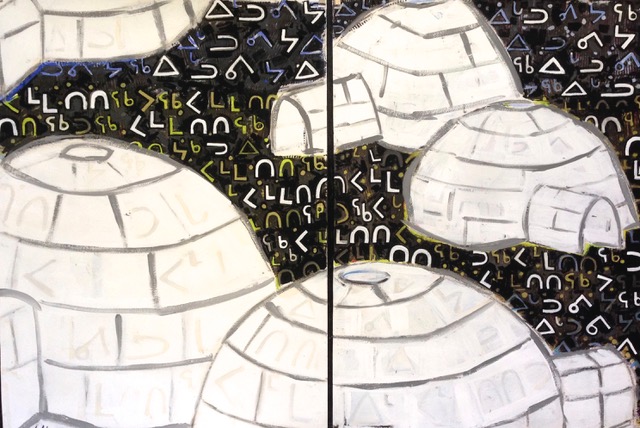 Igloos
44" x 22"
Pastel, gouache, oil on paper
2015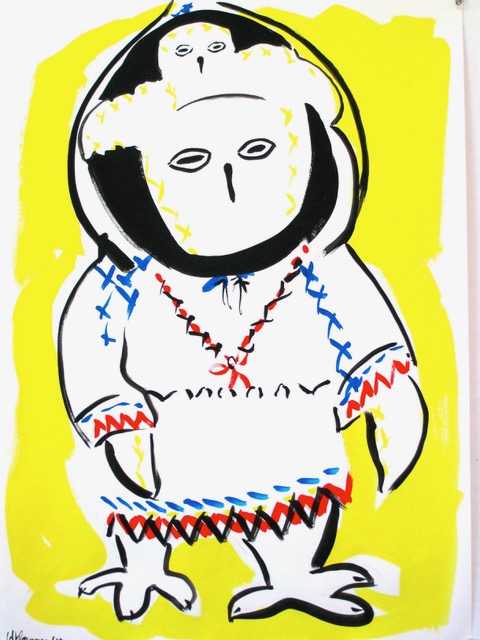 Owl packing doll
31"x 22"
Goauche on paper
2014