News

11/19/22: Autumn Updates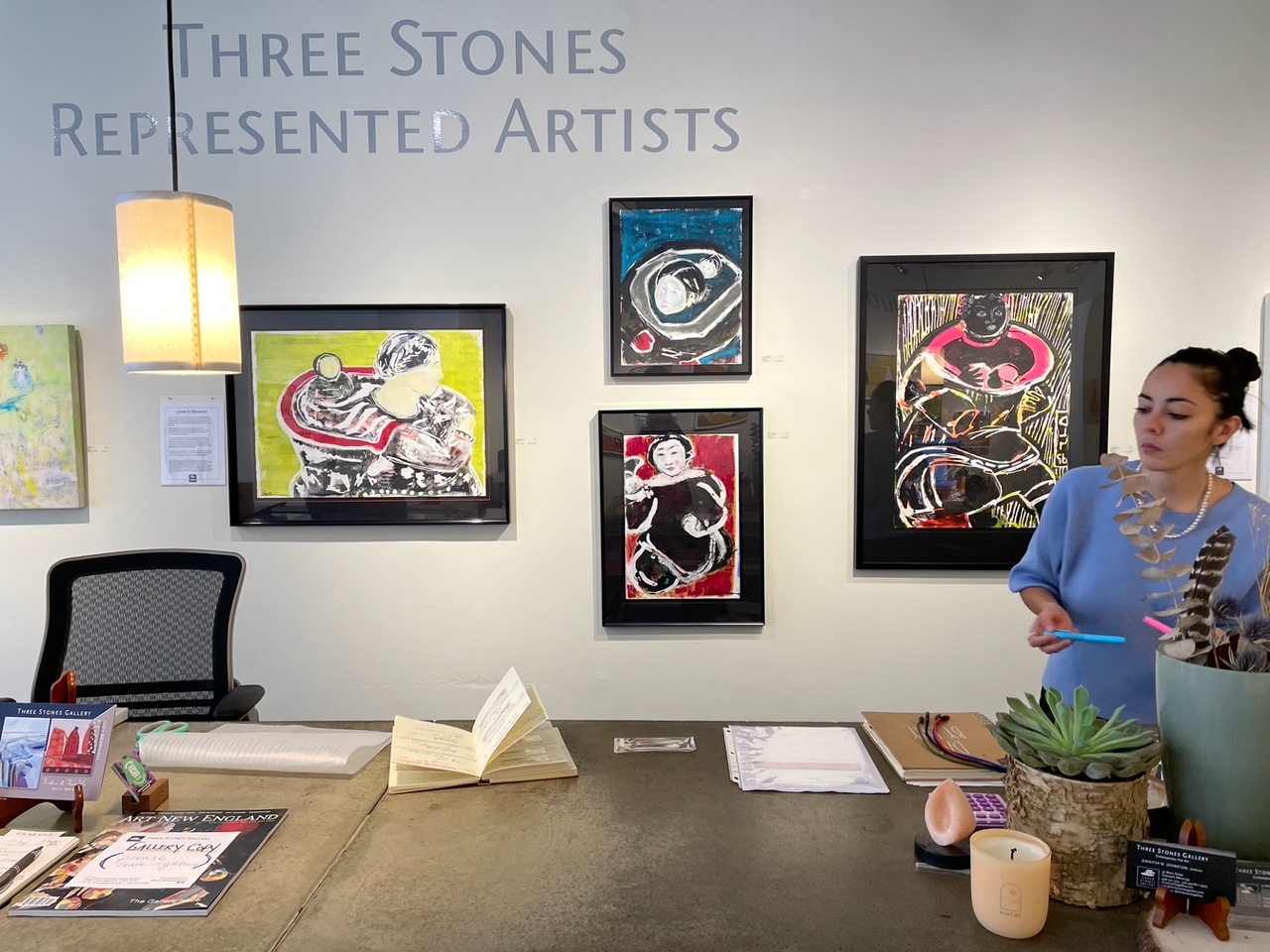 My series based on the parka hood of Inuit mothers called

Amautik

is now showing at Three Stones Gallery. I mostly finished up making collages. Messy work! I am jumping right in with reworking many old paintings that I have never been 100% happy about. So far good results (see

New /Reworked

). I will have a featured spot in February-March 2023 at the gallery.
---
06/21/22: Interview with Three Stones Gallery


Recently, I sat down with Three Stones Gallery to talk about my series, Animals Disguising as People. Follow the link below to watch the interview video on the gallery's Instagram:

https://www.instagram.com/tv/Ce6kuP9PsL3/?utm_source=ig_web_copy_link



---
01/28/22: Winter Updates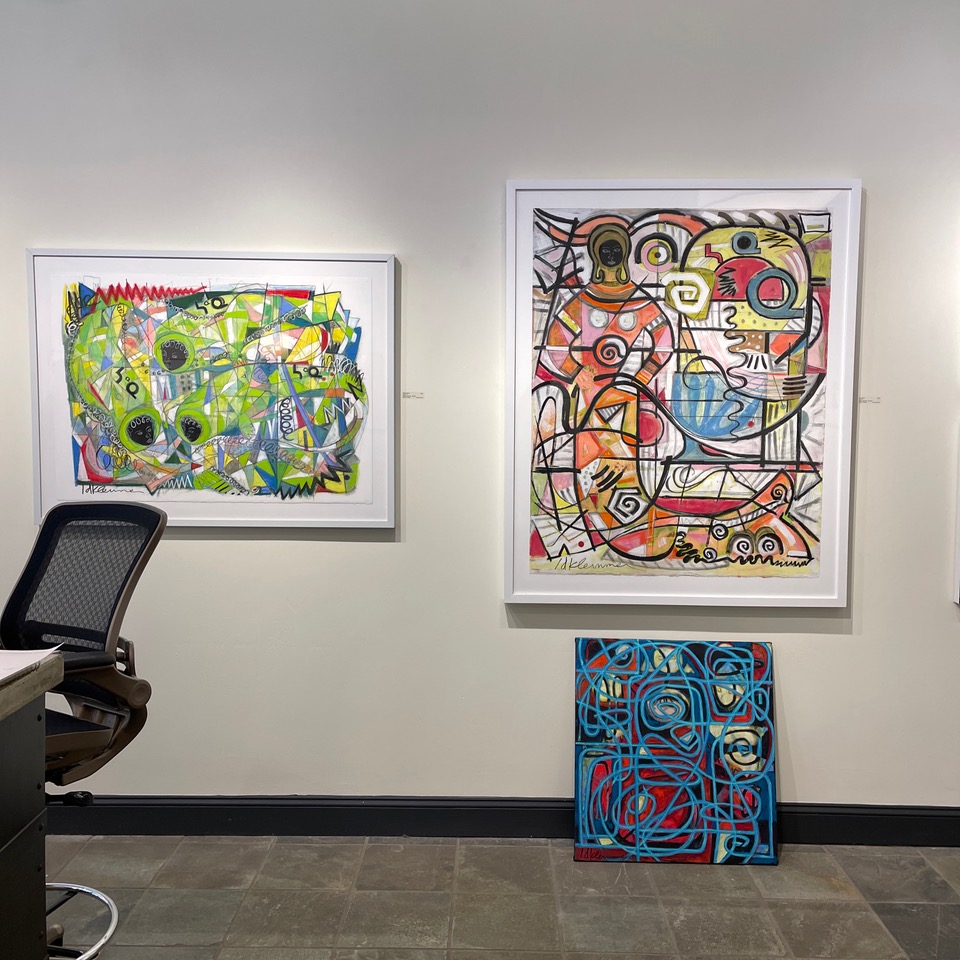 Three Stones Gallery moved from West Concord to a fabulous new home in Concord center. It's a much larger space and is located right on Main Street (right). At present they are showing two pieces from my Sedna series (above).

I have been reworking old paintings and continuing with collages. An old favorite of mine got new life by being applied on top of an old Calder influenced work (below). Animals Disguising as People was an Inuit print made by Marion Tuuluq in 1975. The concept is not dissimilarto transformation/shamanism motifs but seems more light-hearted. More in the works!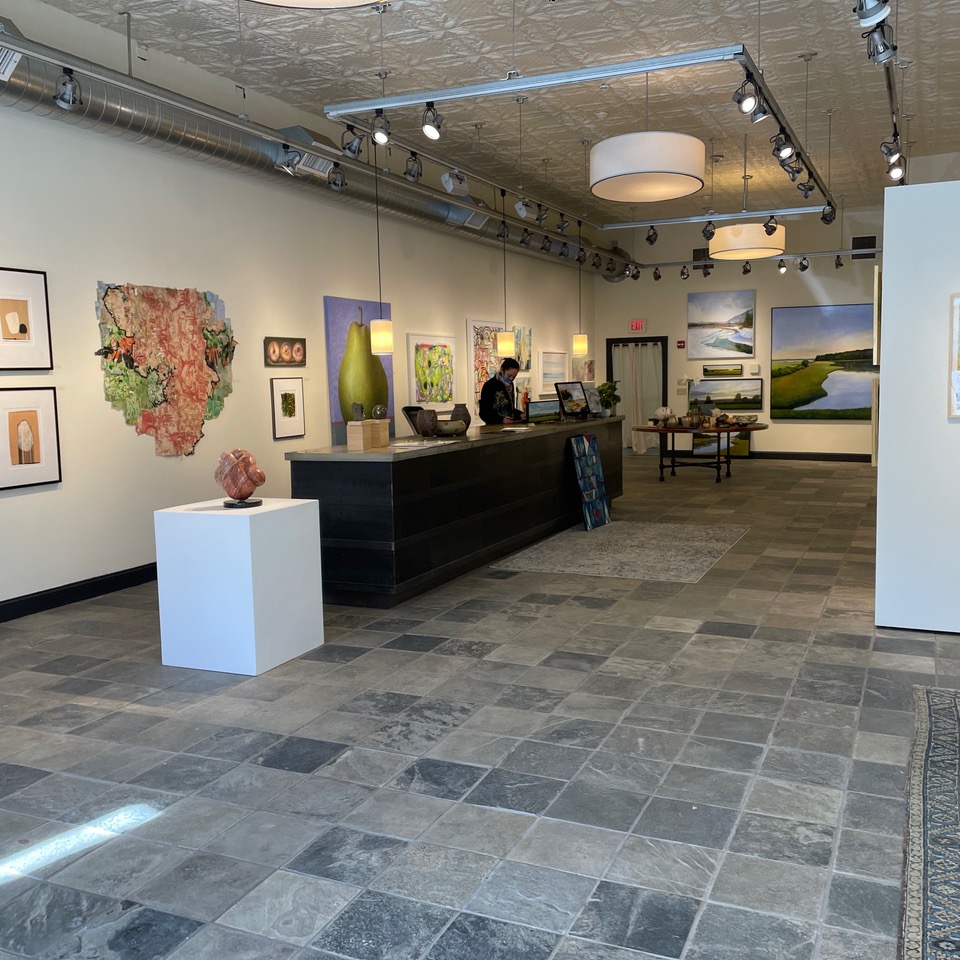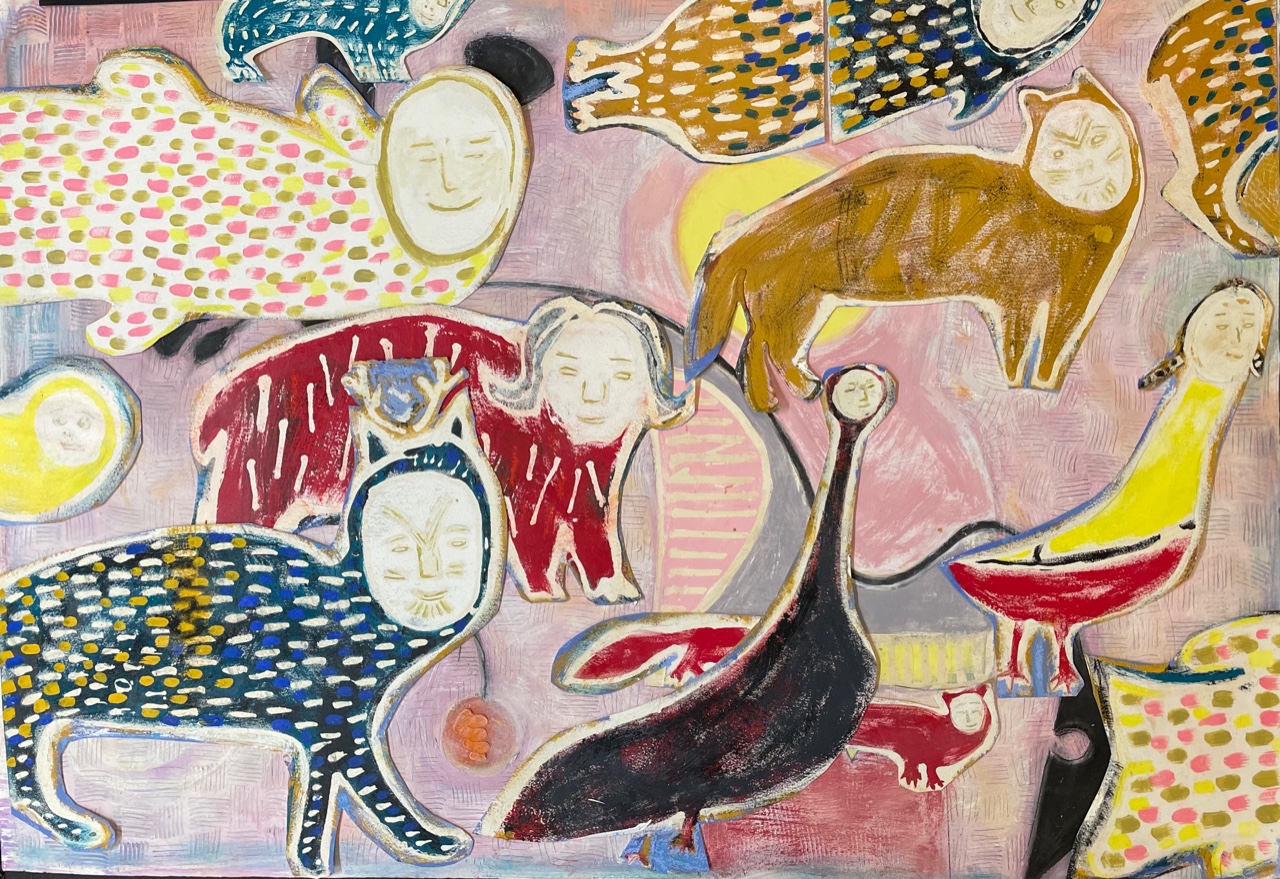 ---
09/23/21: Hajali, aga koos / Dispersed, yet together




Recently I was invited by the Foundation for Estonian Arts and Letters to display my work as part of their event, Hajali, aga koos/Dispersed, yet together, an exhibition and gathering in commemoration of Estonia's 30 years of Re-independence. The event was cosponsored by the Estonian Consulate at the Estonian House in Manhattan on September 18th. It was wonderful to spend many hours enjoying the work of film makers, musicians and other visual artists who are Estonian or of Estonian descent — my own grandparents emigrated from there in the 1920's.



---
07/15/2021: Summer Updates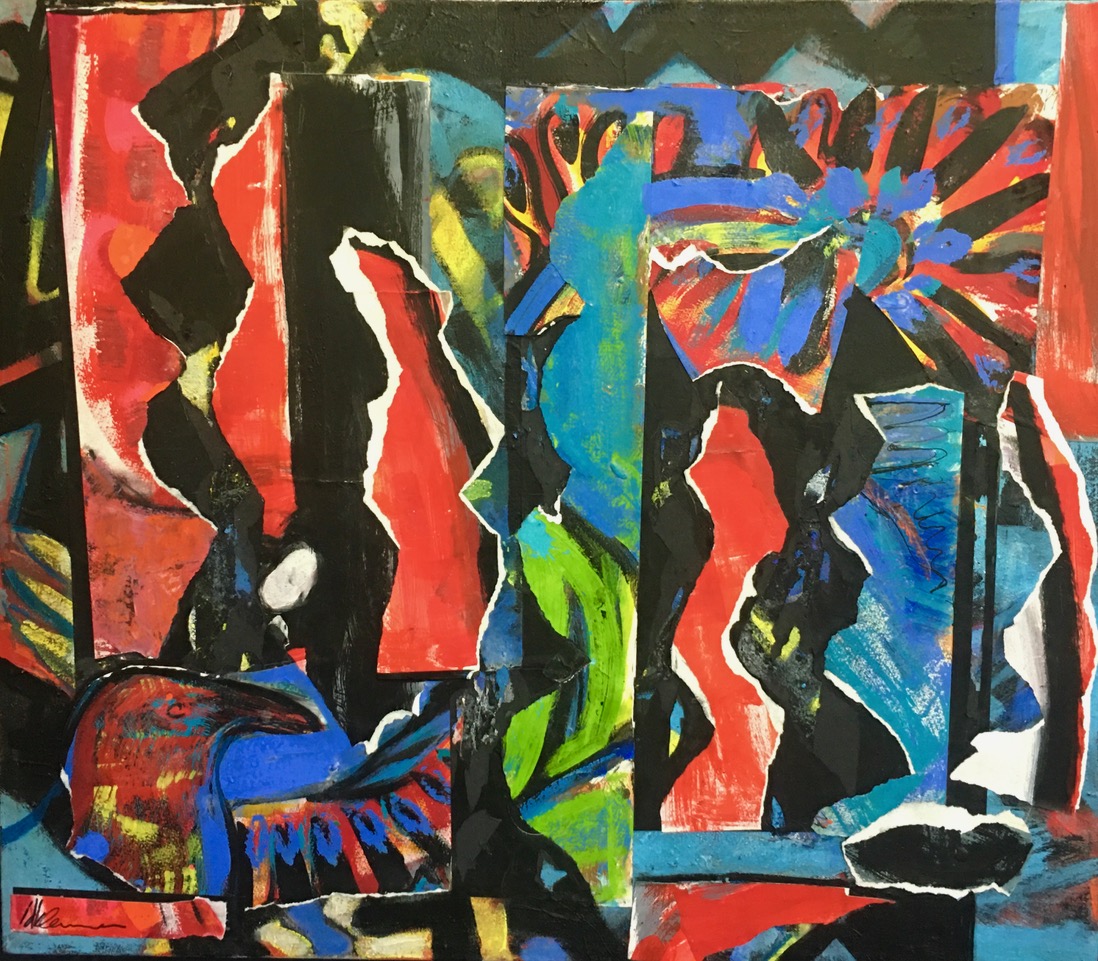 New Work: Raven, 24" x 28", Collaged paint and paper on canvas, 2021
I have been most negligent about staying current!
Early in 2021 I created another piece for a public art project sponsored by the Munroe Center for the Arts in Lexington. Everyone was given a post to paint as they desired. I carved out some of the corners to make recesses for marble eyes for this Owl Totem. The photo at left shows it's location in downtown. It now resides in my garden.
The Redux series has continued, but this time as collage! The collaged pieces can be seen on the
Redux 2
page. The painting above is on canvas and is on display at
Three Stones gallery
. I will continue making collages on both paper and canvas.
Below I've included a few images of my garden because it is the sole distraction from working in the studio. This year I considered myself a full time gardener. There is an English garden /Japanese influence in my richly planted yard. We have very large koi in our pond.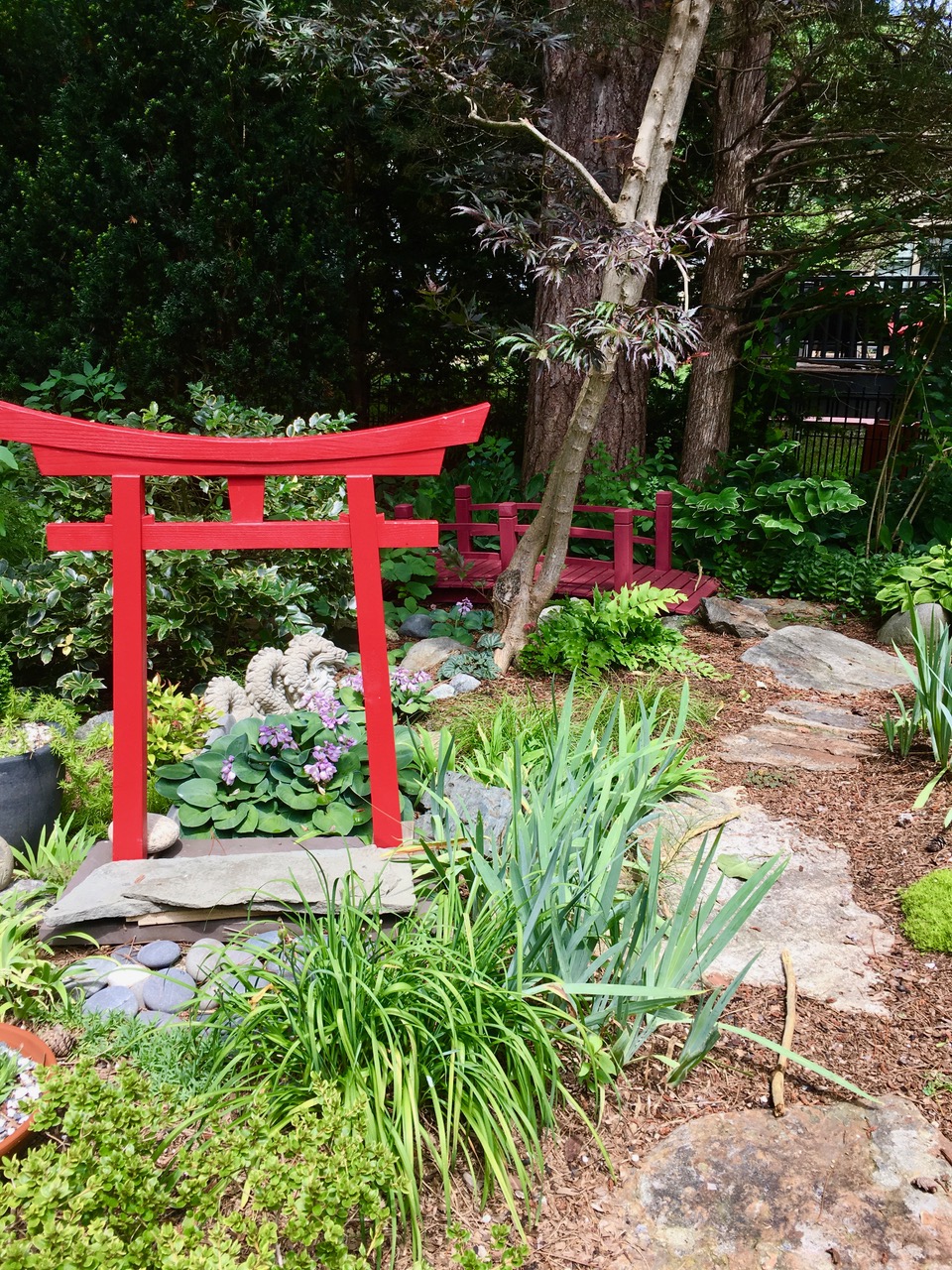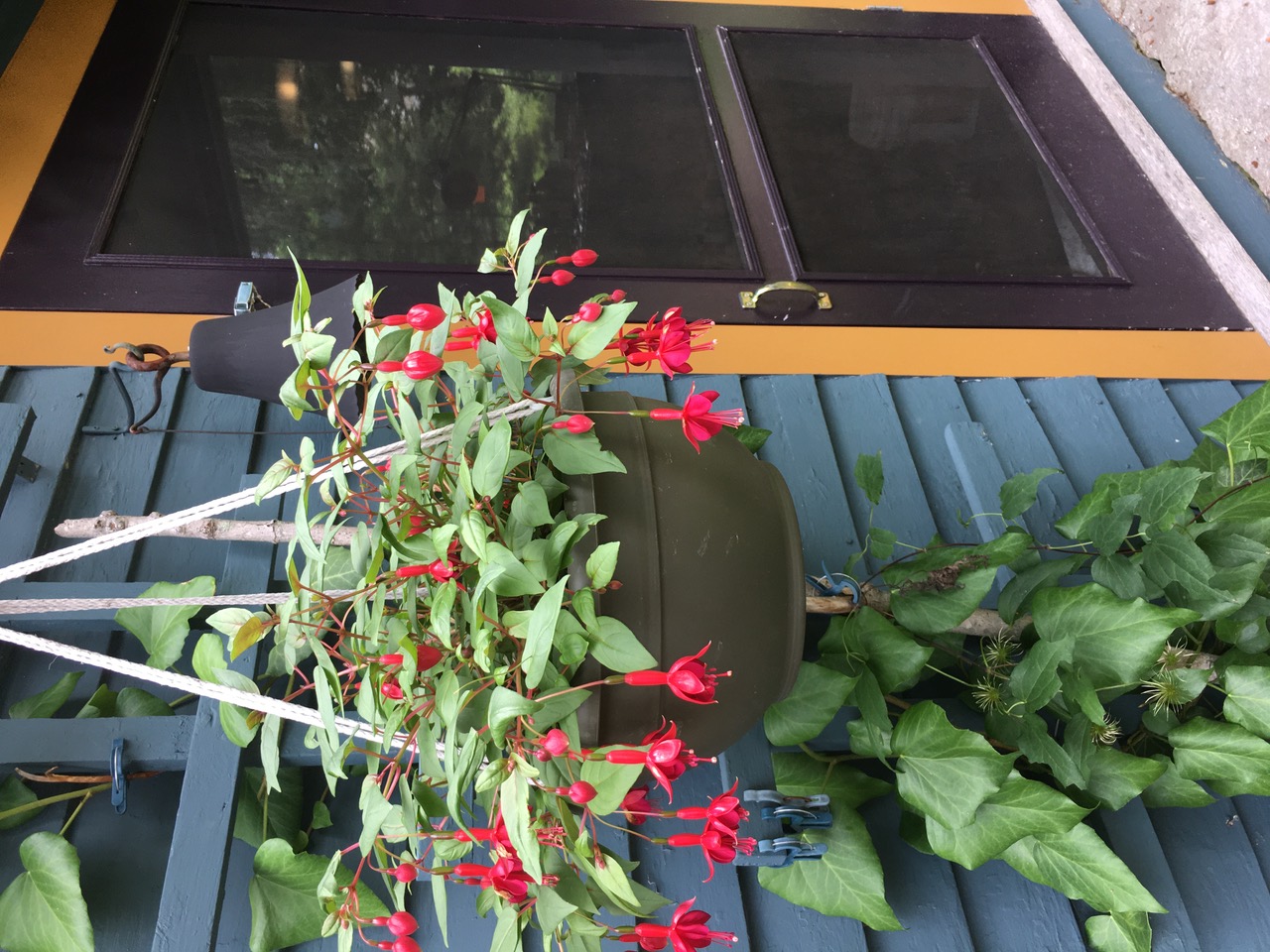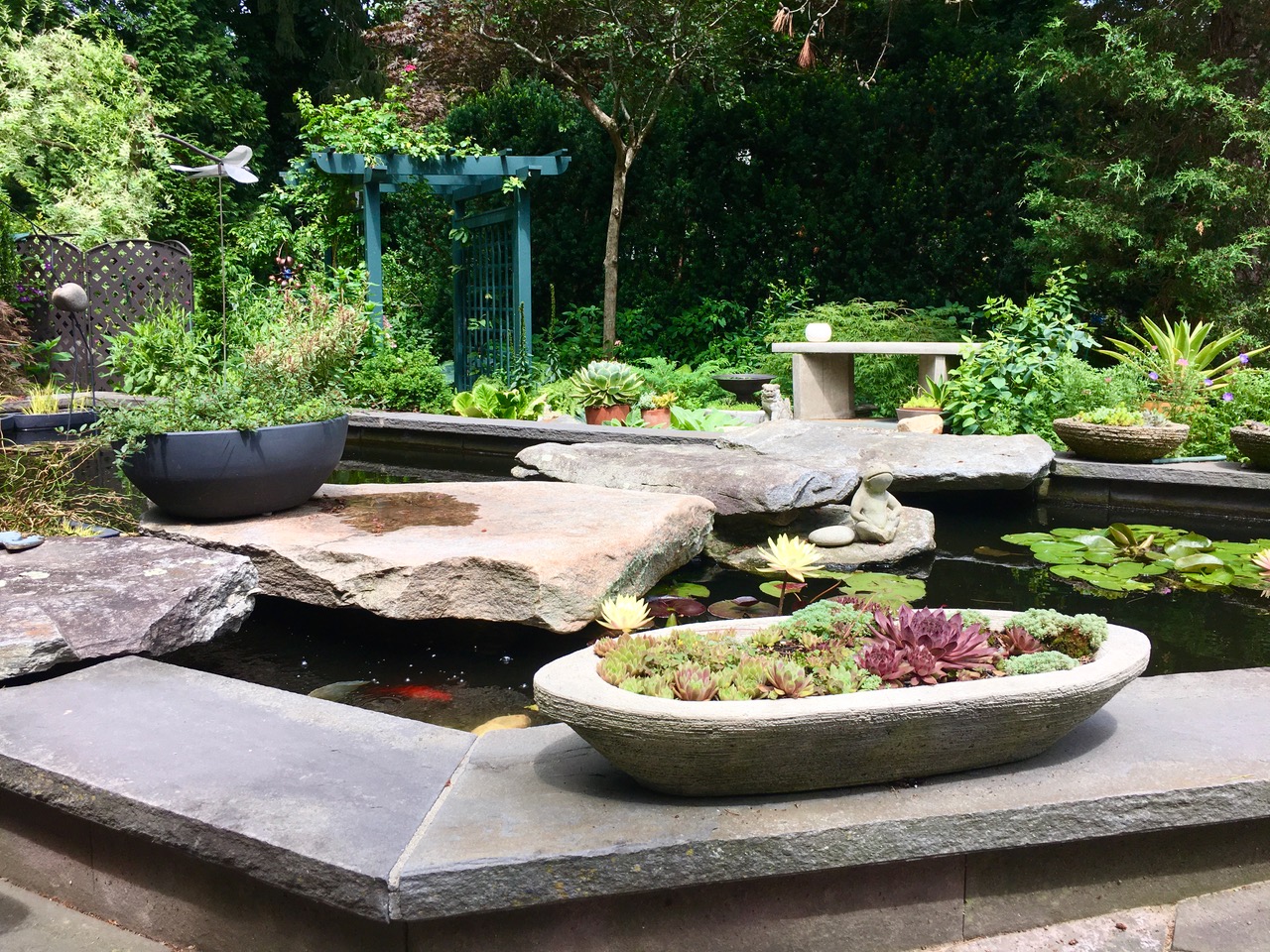 ---

I was requested to send a proposal to the

Lexington Council for the Arts

in September for a project to enhance the well-used bike path that connects surrounding towns with Cambridge MA. Old doors were provided and then I started making sketches and then a rough mock-up of my design. I used one of my recent Kitsune pieces as an inspiration and more or less a template.My goal was to provide lots of color with a somewhat whimsical composition the would be able to seen going at a runners' or cyclists' pace. I also wanted it to be complex enough to warrant stopping to take a longer look.

Nearby Concord has several doors along a new section of interconnecting bike paths. Lexington and Arlington are considering more come spring 2021.

The doors are installed along the Minuteman Bikeway in Lexington Center, between the Visitor Center and Hancock Street.



Click

here

for previous news entries